Please Join Us For Our Event of the Month!


<![if !vml]>
<![endif]>
A Special Actors' Seminar & Networking Event
covering Marketing-Promotion-Networking-PR-Insight/Insider Information and More!
Sunday, September 8, 2013: 12:00 Noon - 2:15 PM
at a beautiful air-conditioned theatre in a great area with lots of free parking
The Jeremiah Comey Studios
12215 Ventura Blvd., Suite 111, Studio City, CA 91604


The Jeremiah Comey Studio is located in the Times Square Plaza, the home of Peet's Coffee, about 1 1/2 blocks west of Laurel Canyon Blvd.
AT LEAST THREE PRODUCERS/DIRECTORS/CASTING DIRECTORS WILL BE SPEAKING
Please check back for updates
Producer/Director/Casting Director, CEO of Casting Company & PR Pro to Speak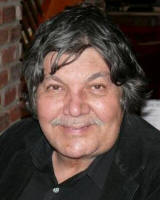 Bill Hooey (tentative) Bill Hooey began his career as a radio personality and worked in nearly every major radio market in the United States. He went on to write for TV shows including "The Tonight Show" and "The Smothers Brothers" as well as writing for major comedians.

He was Lee Strasberg's official cameraman and lived at the Strasberg Estate until after Lee's death. He formed his own production company and produced nearly 200 commercials and infomercials.
He formed his own casting company and cast for film, television, national commercials and printwork. He created a PR company that specializes in Red Carpet World Premiere Movie Events.
He has taken on City Hall (the city of Los Angeles) twice and defeated them twice - and it appears that he is just about to "beat city hall" a third time. He's really well connected and will share some amazingly helpful information with you Sunday at 12:00 noon.
His upcoming television series is in development.
Producer, Publicist, Entertainment Industry Marketing Professional Confirmed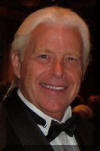 Rock Riddle (confirmed), your Master of Ceremonies at the seminar events, has over a quarter of a century and well over 130,000 hours' professional experience in the film and television industry. His background includes: Hollywood Publicist and President of APS Entertainment, of course, as well as: SAG Franchised Talent Agent and Agency Co-

Owner, Personal Manager, Producer, Casting Director, Stunt Person, Talk Show Host, Film and Television Actor, and Amazon.com Best-Selling, Award-Winning Author ("How to Become a Magnet to Hollywood Success").
His greatest talents include (1) his mastery in the marketing of entertainment industry professionals and (2) his amazing ability to motivate, inspire, and teach actors how to achieve and go beyond their dreams.
On April 21, 2007, Rock was presented with the prestigious Reel Honoree Award, an award which is presented once a year to an individual who has made a difference in the entertainment industry. Past recipients of this award include Sylvester Stallone, Charles Bronson, David Carradine, Robert Conrad, Kirk Douglas, Cesar Romero, Mickey Rooney and others. Rock has dedicated the majority of his life to helping people achieve and live their dreams in the entertainment industry, and he is very proud of this honor. According to today's IMDB STARmeter, Rock ranks in the top 2 and 1/2 percent of entertainment industry professionals worldwide!
"The Art & Science of Networking in the Entertainment Industry"
Professionals in the entertainment industry must network in order to become successful. They must network in order to remain successful This is an absolutely amazing seminar event taught by active entertainment industry professionals. If you live in the greater Los Angeles area, you run into people who can hire you every day. Learn how to recognize them, what to say to them, and how to follow-up so they will want to hire you. Learn what professional networking events are open to you -- networking events where you can meet producers (the people who hire and fire everybody) -- and there are multiple networking events going on every day. Learn how to research these people, how and where to meet them in a professional businesslike atmosphere, how to design and utilize a "tickle" file to stay in touch with them, and much more. And, if you really want to make the most of this opportunity, here are a few suggestions:
Bring photos and resumes for the producers. Approximately 50 actors have been hired as a result of meeting producers at these events.

Bring a tape recorder if you're not great at taking notes. There will be a great deal of insight and "inside" information shared with you on Saturday.

Make a list of the producers and directors with whom you'd like to work. You'll learn how to contact and approach them at this special seminar event.

Dress professionally, as though you'll be meeting people who can hire you -- because you will.

Share this information with your actor friends. Invite them to attend. One thing you will be taught is the necessity of having a support system in achieving major success quickly -- the greatest amount of success in the least amount of time (and how to totally enjoy the journey).

Please be on time. The doors open at 11:45 AM, and we begin promptly at 12:00 NOON. It's better to be late than not to attend at all. However, it's much better to be at least 5 to 10 minutes early. The producers will be impressed by your professionalism.

Sign in when you arrive, make a name badge for yourself, take a seat, and get ready for an amazing career-boosting 2-hour seminar event!

Be sure to register for the drawing. We often give away wonderful and valuable prizes at the seminar events.
You'll be amazed at the amount of usable knowledge you gain at this event.
This SPECIAL event is limited to 30 people
Please reserve NOW to guarantee your seat!