<![if !vml]><![endif]>

<![if !vml]><![endif]>


We (APS Productions and www.HollywoodSuccess.com) are an information-gathering service

with

over 400 sources feed

ing

us details

on upcoming feature film and television projects. We are in contact with hundreds of producers, directors, and casting people

and

specialize in what's going to begin "officially casting" three weeks to six months in the future. We share casting information with our

professional actor

members first.

Next we send targeted emails to all of the actors in our larger database who meet the specific criteria. Lastly, if we have not been able to fill all of the roles

, we list the information here

.

Listings are deleted as appropriate talent is found.

Please feel free to c

heck back often. The information is updated frequently.

And, yes, this is a

nother

FREE SERVICE

sponsored by APS Productions and HollywoodSuccess.com

.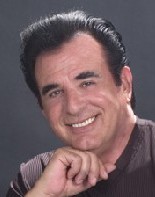 <![if !vml]>
<![endif]>
Producer/Director/Writer Tony Tarantino, CEO of Tarantino Productions
is seeking talent for Several Feature Films!
Award-winning producer, director, and actor Tony Tarantino is currently casting for his upcoming feature film entitled "Prism." The majority of the roles are open. Tony wrote the screenplay from Tom Nichols' novel "Color of the Prism" and will also direct.
<![if !vml]>
<![endif]>
Producer/director Tony Tarantino will also soon be looking for talent for his upcoming big-budget feature film
"New Horizons"


After a turbulent "go, no-go, go, no-go" past several years, it seems that "New Horizons" will actually be in production next year. A contract was previously signed for world-wide distribution. Although it is very early and Mr. Tarantino is currently concentrating mostly on his major name stars, he is open to receiving submissions for many other available roles. Rather than releasing a complete cast breakdown, we will share the storyline with you. If you would like to possibly be considered for this feature, feel free to submit your photo and resume (via mail only, please) to the address listed at the bottom of this listing. Thank you, and good luck!
"New Horizons" - An original screenplay with settings from New York and Las Vegas to romantic overseas locations. From its inception, Tony has written this dramatic-action love story with Tom Cruise and Catherine Zeta Jones in mind for the lead roles.
New Horizons
Story by Tony Tarantino
Log Line
New Horizons is a story about Jim Terrell, a young man born into wealth and power, who clones his beautiful wife Joey after she is murdered by the Colombian Drug Cartel. Jim single-handedly destroys all who were responsible for Joey's demise then clones himself so the two soul-mates can live on.
Born to wealth and position, Jim Terrell has a chance encounter with Joline (Joey) Coe at a bachelor party in Las Vegas for his best friend Joe Pellechi. Joey has been the 'possession' of Drug Lord Carlos Vega since he murdered her father when she was fifteen years old. Jim and Joey fall hopelessly in love and Jim takes her to the safety of his Long Island estate to escape from Vega. Later unsure that Joey would be safe in New York, Jim plans an extended voyage at sea hoping that in time Carlos Vega would end his search for Joey. Upon their return, they become husband and wife but Vega's revenge takes Joey's life in a 'set up' car 'accident' right after the ceremony. Uncle Al who raised Jim after the death of his parents, runs the powerful family-owned pharmaceutical and medical research business that has been successful cloning animals. He sends a Special Medical Team to the hospital and when Joey is pronounced dead they take tissue samples from her body. Jim then seeks training by Israeli Special Forces and in an insane rage, hunts down Carlos Vega in a blood bath never before seen in Miami and destroys Vega and his organization. Two years after a self-imposed exile Jim returns with an Infant Boy. Within two years Jim joins his friend Joe Pellechi and his Wife at the hospital, where they have lost their third stillborn child, and presents them with a special gift a baby girl. Twenty-five years later Jim's 'Son' and his Bride take their wedding vows. As the Bride and Groom face each other and the Bride's veil is lifted… the identical faces of Jim Terrell and Joline Coe are seen in a surprise ending.
Submissions for this feature film should be mailed to
Tony Tarantino
Tarantino Productions
c/o APS Productions
6464 Sunset Blvd., #740
Hollywood, CA 90028
* No photos/resumes via email and no phone calls, please *

<![if !vml]>
<![endif]>
Producer/director/writer Bryan Michael Stoller is currently completing post-production on the feature film "Light Years Away"
"They Cage the Animals at Night"
Bryan Michael Stoller is expected to enter into pre-production within the next few months on his next wonderful feature film, "They Cage the Animals at Night", based on the book by Jennings Michael Burch.
Bryan has written the screenplay, and is expected to produce and direct. The story is the true life experience of the author, Mr. Burch, and his trials and tribulations going from orphanage to orphanage and foster parent to foster parent as a child. This is an amazing story that needs to be told. If you are seriously interested, we suggest you get the book ($5 or $6 on amazon.com), read it, and let Bryan know what role(s) you think you perfectly fit for this upcoming project. Or, you are also welcome to simply make a general submission to Mr. Stoller.

Submissions for this feature film should be mailed to
Bryan Michael Stoller
Stellar Entertainment
c/o APS Productions
6464 Sunset Blvd., #740
Hollywood, CA 90028
* No photos/resumes via email and no phone calls, please *

<![if !vml]>
<![endif]>
Producer/Director/Casting Director/PR Professional BILL HOOEY, CEO of Bill Hooey Entertainment & Hispanic Talent Casting of Hollywood is currently seeking talent for
Feature Films, Commercials and Infomercials
Producer/Director Bill Hooey produces commercials and infomercials (nearly 200 so far). He is always looking for talent. He also owns a casting company and casts feature films, TV and video projects. You are welcome to submit your photo and resume.
Submissions should be mailed directly to
Bill Hooey

Bill Hooey Casting
P.O. Box 46123
Los Angeles, CA 90046
* No photos/resumes via email and no phone calls, please *
Be sure to include your email address
---
---
---